All proceeds from these patterns give back to support kids and adults with Down syndrome. With recipient partners like The Rise School and Ruby's Rainbow, we are so honored to shout the worth of kids that are differently-abled and provide support for early childhood intervention and grants for college students heading to school!
SHOP THE COLLECTION
CELEBRATING WORLD DOWN SYNDROME DAY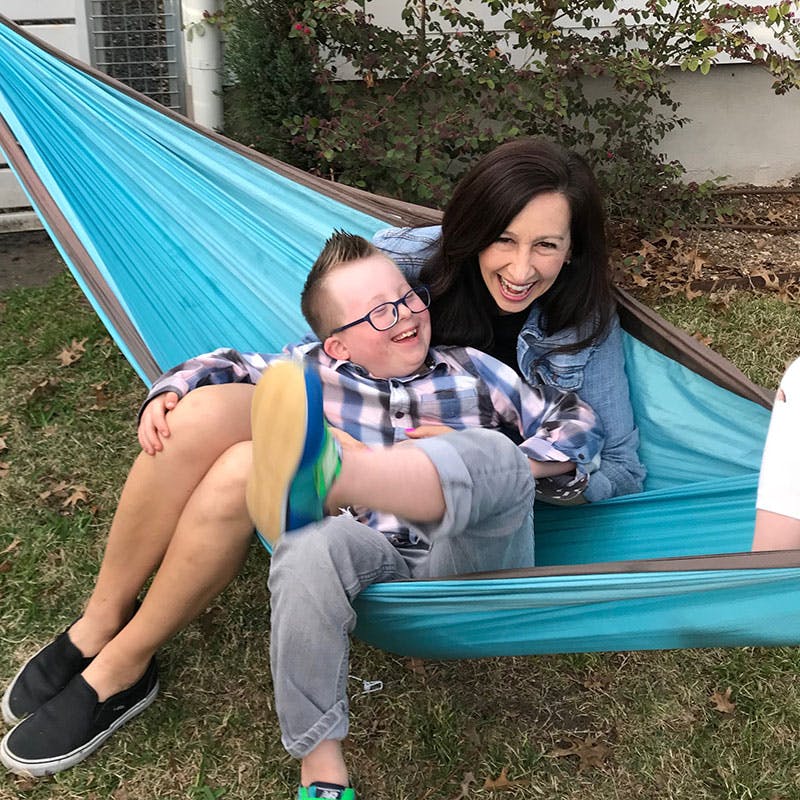 Meet Jackson
Some of you may know, but our Founder and CEO has a son, Jackson, who was born with Down syndrome. We are so honored to celebrate this special day to shout the worth of people living with Down syndrome and wanted to show you how you can join us in making a difference today, one notebook at a time! The Rise School Art Book originated from a beautiful canvas displayed in her son's school lobby. It was painted by students - most of whom have Down syndrome. Mica was smitten with it's bright colors and cheery outlook, and she asked if she could put the design on a May Book - to raise money for the school and children with special needs. Read more about Jackson's story here.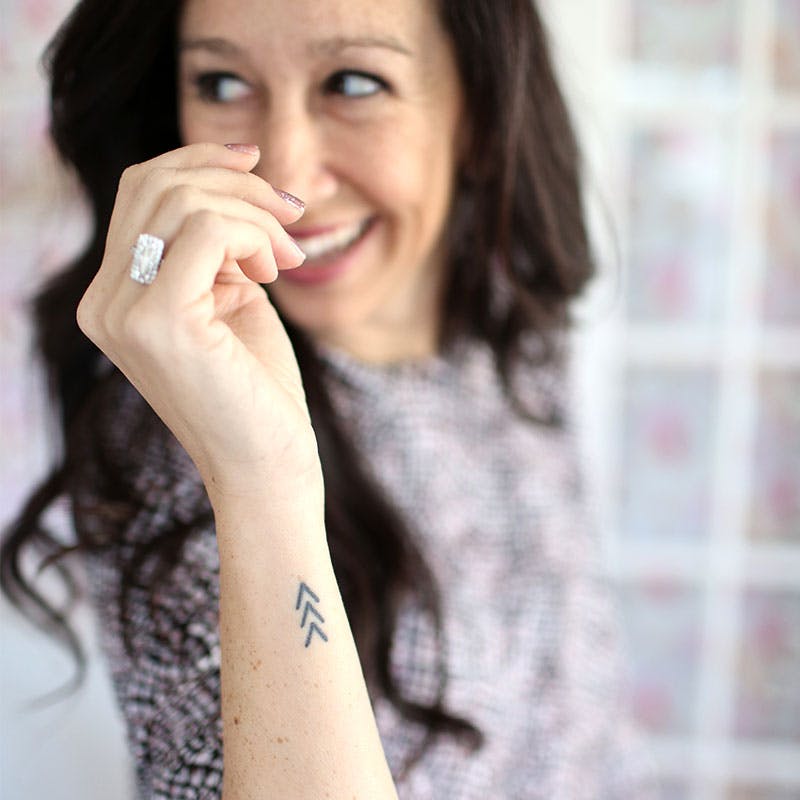 The Lucky Few Tattoo
Did you hear about the time Mica May and other Down syndrome mamas got matching tattoos!? Hear what Mica has to say about it. "Oh my heart. Thank you to the @todayshow for the incredible article sharing the LOVE and shouting the worth of people with Down syndrome - both today and for featuring the new Gerber baby. 💙 I'm over the moon to part of the incredible tribe that calls themselves #theluckyfew. This article captures the story and the heart behind how #theluckyfewtattoo got started and I.Have.No.Words. for how far and wide this movement has spread.@heatheravis, my dear friend and author of The Lucky Few calls it "The magic of Down syndrome" and it's TRUE. Thank you, thank you - for all you moms, dads, siblings, teachers, therapists, besties, etc. who have gotten INKED (!) >>> when you never thought you might, to have something on your body that will spark people's curiosity so you can #shouttheirworth and share the love and magic of Down syndrome with strangers. I seriously cannot WAIT for the moment when I run into a stranger with this tattoo. I will lose my ever living mind to see someone out in the wild with a tattoo that came to me in a recurring dream for years - it's truly unbelievable. And special thx to @heatheravis, @eicherumba and @rubysrainbow for even suggesting that we GET tattoos to begin with!" Read the full article through here.
GIVING BACK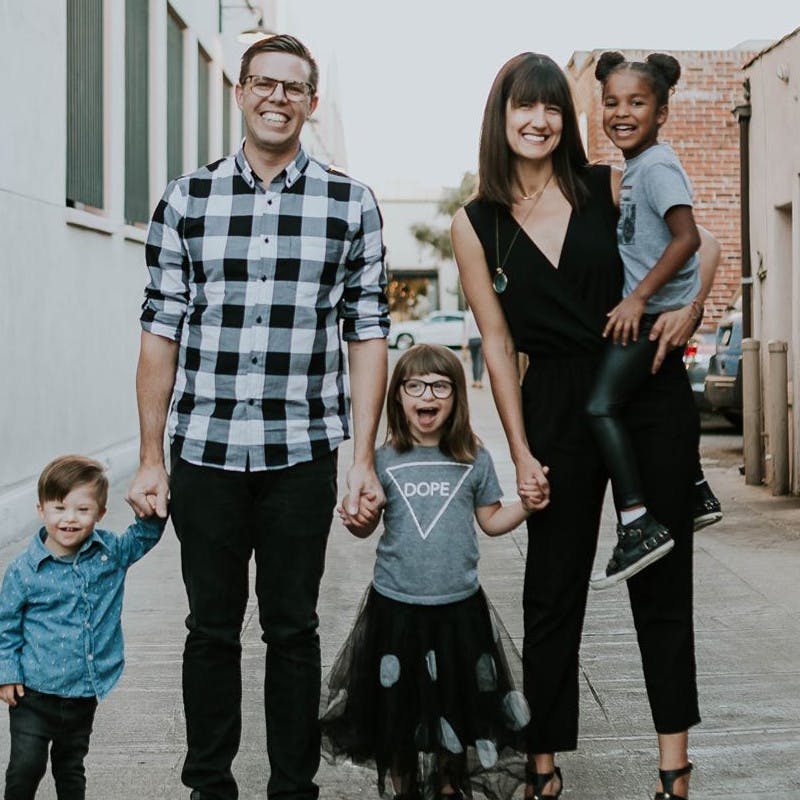 The Lucky Few
We have partnered with our dear friend, Heather Avis, author of The Lucky Few. What started as a hashtag to group and talk about friends & families with Down syndrome launched a best-selling book and we are so excited to offer a limited edition of The Lucky Few notebooks during National Down Syndrome Awareness month.
Mother of three adopted children, two with Down syndrome, Heather has learned that it's the lucky few that recognize God's plans are best, even when they seem radically different than our own. This limited edition collection in honor of Heather's new book, The Lucky Few, is available now with all proceeds going back to support children with special needs!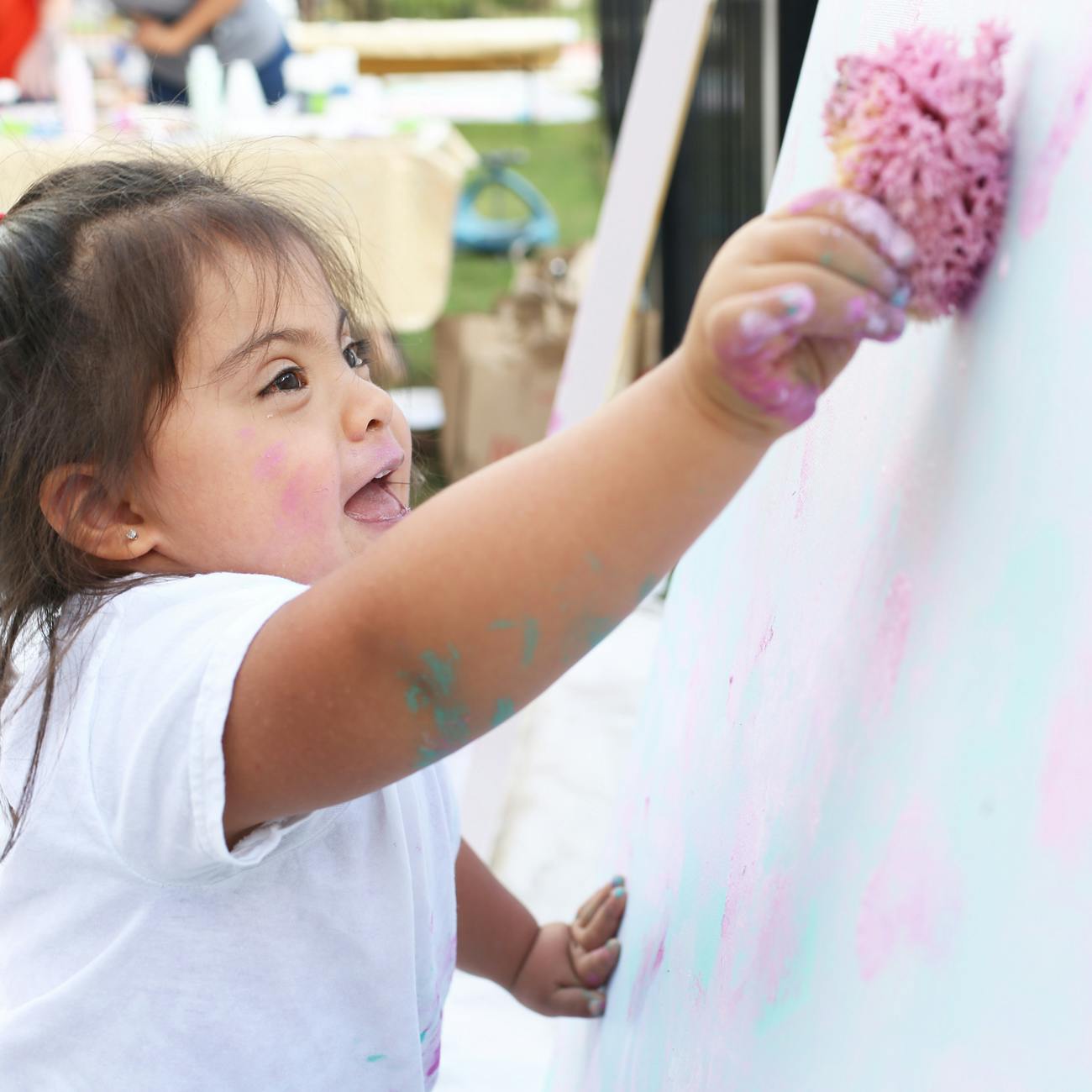 Patterns with a Purpose
May Designs hosted an event to add to and complete the Rise School Art Collection. Kids with special needs helped turn plain canvases into beautiful masterpieces. Proceeds from the Rise Art Collection helps to raise awareness and provide better education for children with special needs through the Rise School and other initiatives. All three of Mica's children have attended The Rise School and believe their mission is so important! The Rise School is a nonprofit Austin preschool who provide the highest quality early childhood education for all children in an inclusive setting, where individualized learning techniques enable every child to achieve their maximum potential.
Read all about it on the blog! ››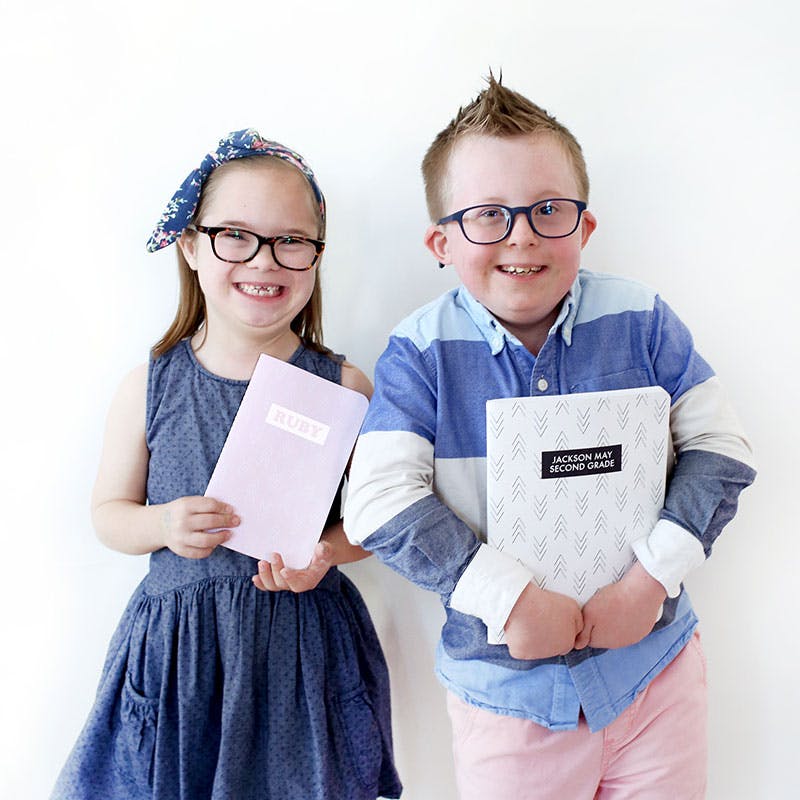 Ruby's Rainbow
The goal and mission at Ruby's Rainbow is to grant scholarships to adults with Down syndrome who are seeking post-secondary education, enrichment or vocational classes, helping them achieve their dreams of higher education while spreading awareness of their capabilities and general awesomeness. Ruby's Rainbow was founded by Liz Plachta, Ruby's mom. She knew the moment she held Ruby, she wanted the world to see what she saw in her. She didn't know much about Down syndrome, but already knew this perfect little human she was holding was going to change the world's perception of those "rockin' it"…just like her. Check out Ruby and Jackson with their The Lucky Few notebooks!
Learn more about Ruby's Rainbow and the 321 Pledge to raise money for their scholarship fund! Read more >