Browse our calendar options below!
Looking for an agenda instead? Choose an agenda as the inside page option in your NOTEBOOK!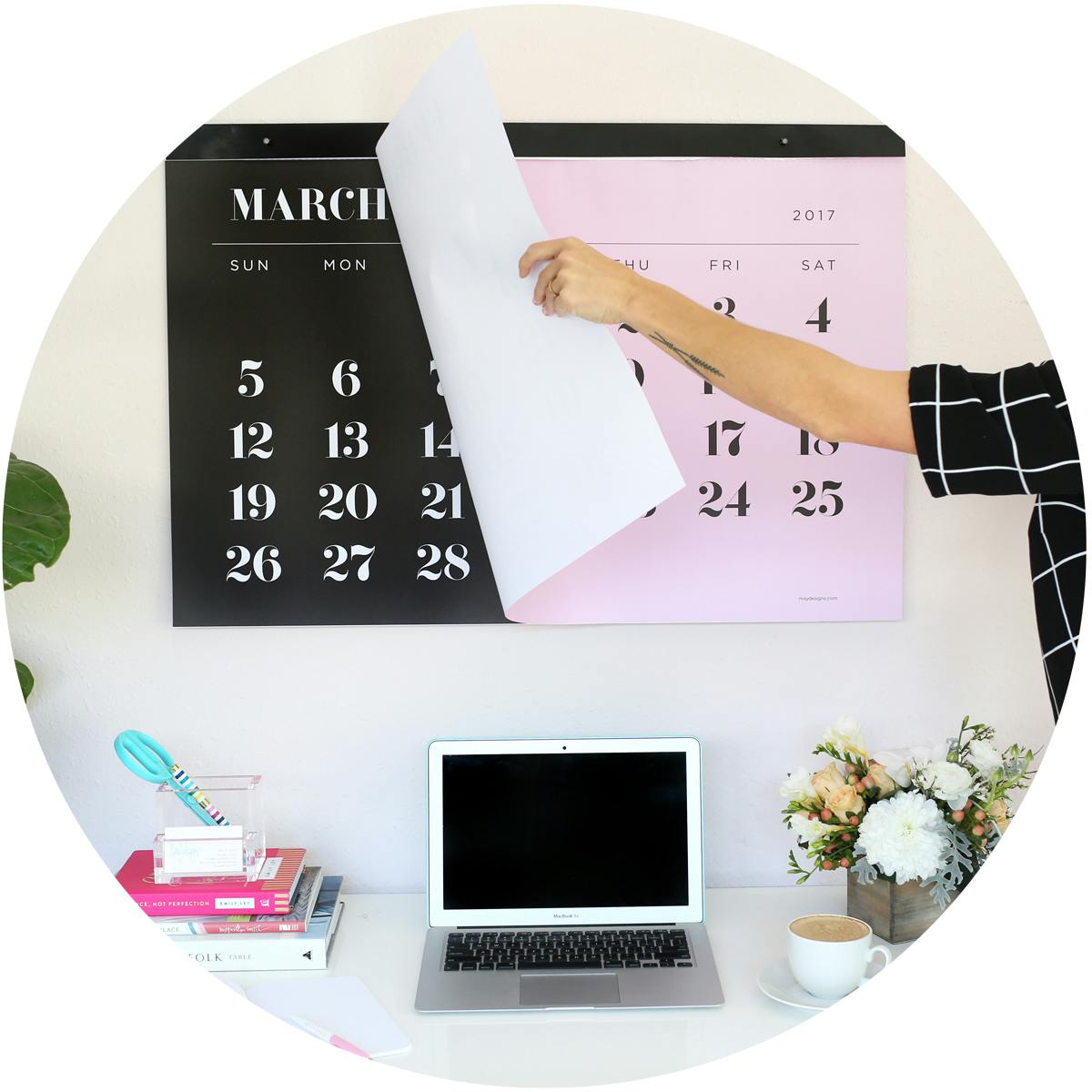 Brighter Walls
Start imagining all things 2017 has to offer with our largest product yet! We are so thrilled about this big guy. Use it as a statement piece in your office, kitchen, or bedroom and prepare to fall more in love with it more every day. Check out the details:
-Measures 36" x 24"
-Alternates colors between white, blush, and black.
-Perforated top to easily tear away each month
-12 sheets for the 2017 calendar year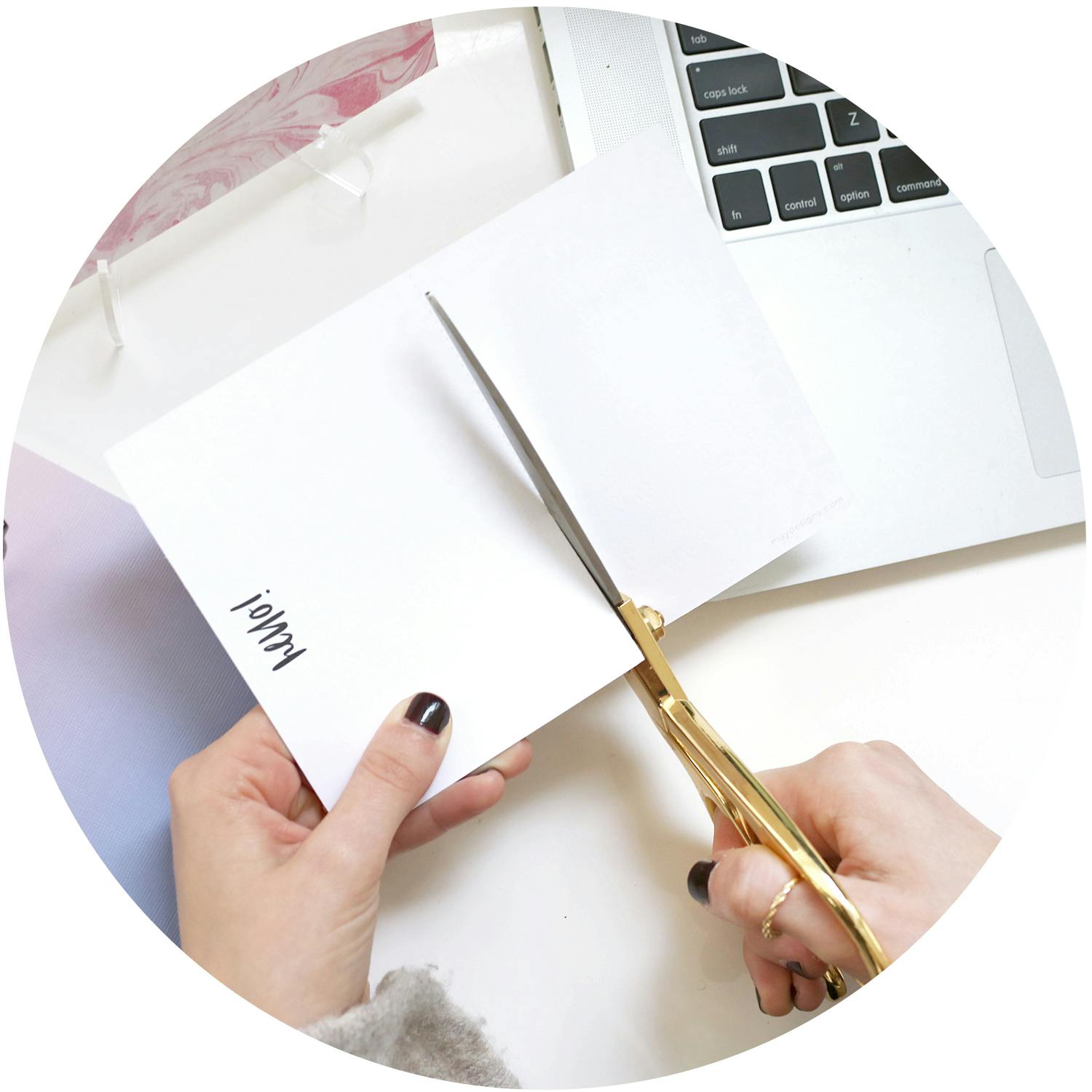 The Perfect Desk Accessory
We are so excited to launch a brand new desk calendar for 2017! Check out the details:
-Vibrant, May Designs original patterns.
-Each card is 5x7 inches and printed on our luxe white paper for lasting quality
-The stack of cards fit perfectly on the clear easel for a super polished look!
-Reuse the calendar by turning each page into a note! After the month is over, flip over the card, cut along the dotted line, and write a note to a special someone. Each month has a different, fun greeting to get you started!