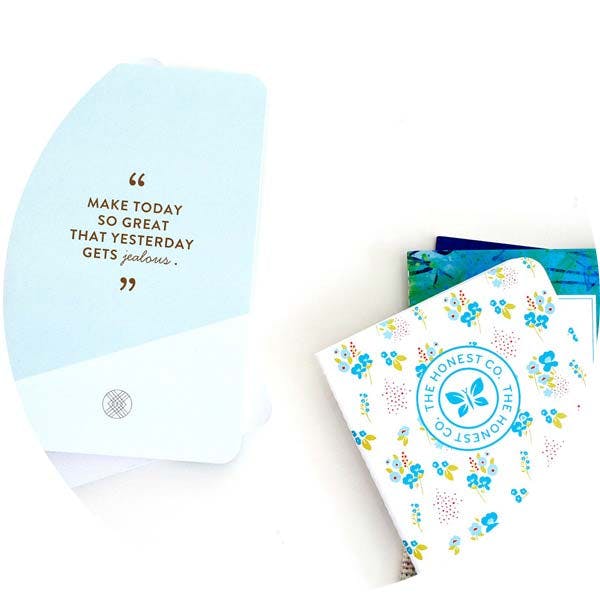 Pricing is simple.
For solid colored covers, one of our patterns + your logo OR your own cover design: $10/book with a 10 book minimum order. Simple. B&W Insides (lines, dot grid, graph or blank) are included in the price, +$2/book for all other specialty inside pages. Qty of Books/Price Per Book* 10-499 - $10 500+ ask for pricing *plus shipping + $50 setup fee on first orders under 50 books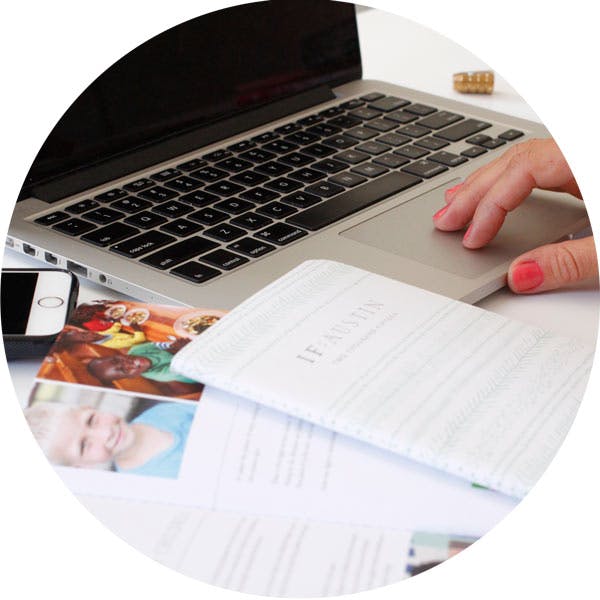 How it works.
1. Fill out this form. We'll be in touch within a business day. 2. Our designers will layout your logo on our notebook with your choice of solid color or one of our 150+ patterns. 3. We'll ship them to your way within 7-10 business days after design approval.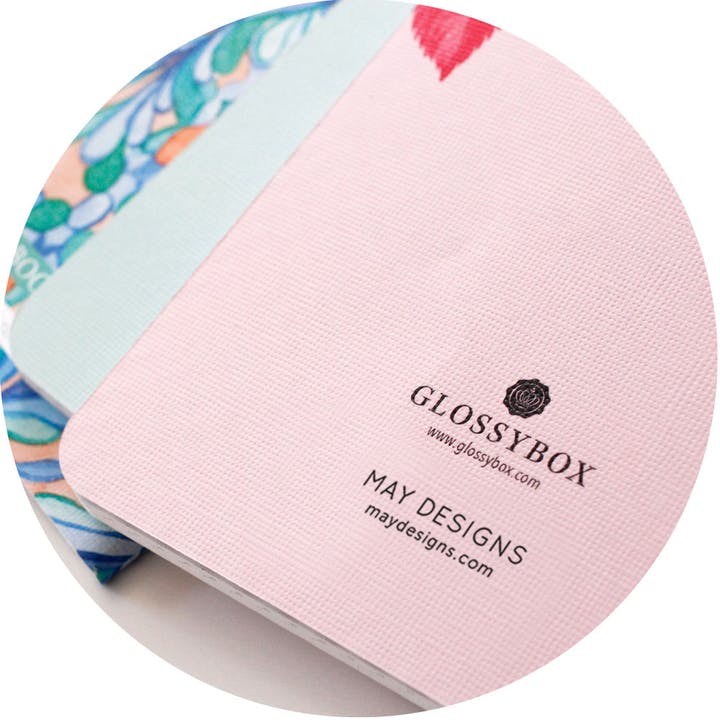 Looking for something more custom? We do that, too.
We want to make your notebook dreams come true. So whether you need notebooks for your staff retreat or a conference of 5,000 we can do that.
We'll put your fabulous designs on our books, or our creative team will work with you to create the perfect design. Whatever you need, we've got you covered!
*You read right! You can order as few as 10 books designed just for you. Pricing below or contact us.
Q: Is there a minimum order for custom May Books?
A: Yes. The minimum order is 10 books.
Q: What part of the May Book can I customize?
A: All of it! The outside/inside canvas covers & the inside pages too!
Q: I have a designer on my staff that I want to design our May Book. Is that possible?
A: Absolutely! We can send them the print specs to make sure it's perfectly ready for press!
Q: Are there any logo set up fees or additional design charges?
A: Yes. If you pick a pattern + logo or send us a photo or artwork, the set up fee is $50 for first orders less than 50.
If you send us a print-ready PDF that you have designed, the set up fee is $50 for first orders less than 50. Ask for design specs.
If May Designs creates a completely custom cover, the design fee is $150.
If May Designs creates completely custom inside pages, the design fee is $300.
Q: Do you offer custom May Notes, Cards or Photo Books?
A: Yep! Just ask. We'd love to get you a custom quote.