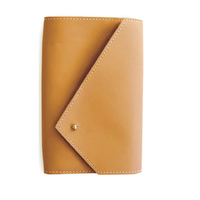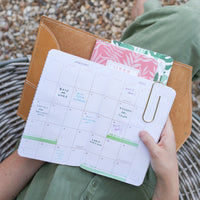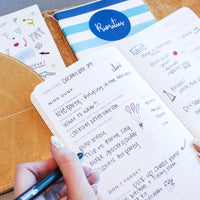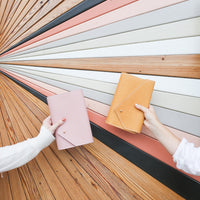 Leather Notebook Folio
This notebook folio holds up to 4 Classic size notebooks. Made with high quality genuine leather, our folios are durable and beautiful. Our unique and original design is both fashionable and functional, with a modern envelope style flap closure.
• Elastic to hold notebooks in place
• Stitched pockets to store cards, stickers, papers, etc.
• Brass rivot closure



Handmade in the USA
We are proud to support a local partner who crafts our leather folios. Designed by May Designs, our folios are handmade in the United States.