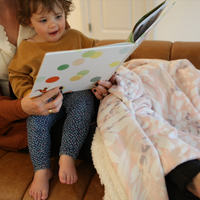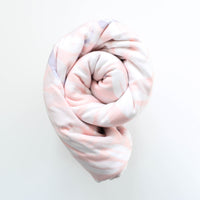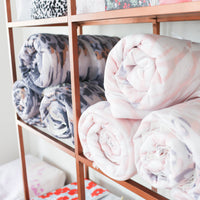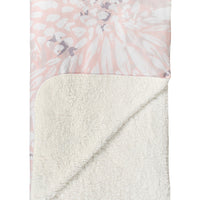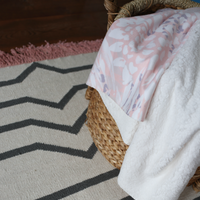 Grab N' Go: Ruffled Blanket
Description
Our generously sized throw blankets will keep you warm and cozy. The pattern side is fleece while the back is sherpa. Each blanket measures 50x60 and is machine washable.
Gift Wrap Details
Our beautiful patterned gift wrap comes in a wrapping roll of 24 x 60.
With a matte finish and the perfect weight for wrapping gifts, your packages will look stunning with this crisp holiday gift wrap!
Handmade in the USA
Designed by May Designs, our gift wrap is printed in the United States.